Doing business differently
We provide all businesses with a better way to pay their tax, unlocking surprising flexibility and new sources of funding. We work with over 800 accountancy practices and more than 12,000 taxpayers and we are growing fast. We are the acknowledged technology leader and our smart tax tools, and software solutions make the payment of provisional tax easier, faster and better.
We're a fintech company that believes in the power of business to be a force for good in society. As a proud BCorp, every decision we make as a business reflects our commitment to an inclusive, equitable and regenerative economic system.

"Tax Traders is seen as the industry leaders with respect to technology and innovation."

Partner, Grant Thornton
Our story
Tax Traders was founded in 2011 by Josh and Nicola Taylor, in partnership with former Deputy Commissioner of Inland Revenue Robin Oliver, and former Deloitte partner Mike Shaw. Tax Traders is New Zealand's fastest-growing IRD-approved tax pooling intermediary, the only independently audited tax pool, and the preferred partner to major accounting firms and corporates nationwide.

"At the heart of Tax Traders is a desire to see people flourish and grow – our clients, our team, our communities. This deeply affects the way we invest in relationships and innovation."

Josh Taylor, Director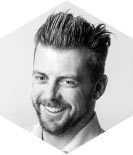 Josh Taylor
PRODUCT
Josh is one of the CEOs of Tax Traders and co-founded the company in 2012, alongside Nicola. Josh is New Zealand's leading authority on the automation and application of tax pooling to complex tax positions and the provision of workflow automations to accountants. Josh is the brainchild behind many of our ground breaking features, such as access to IR data and the automation of provisional tax notices. Josh began his career in commercial law with Bell Gully and corporate banking management with BNZ.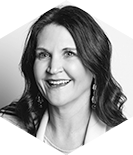 Nicola Taylor
CREATIVE
Nicola is one of the CEOs of Tax Traders and co-founded the company in 2012, alongside Josh, following a successful career as a commercial lawyer at Russell McVeagh and in public policy. Nicola is responsible for the strategy, people, culture and heartbeat of Tax Traders as well as many of our key stakeholder relationships. Nicola has developed our strategy to see the benefits of the pooling framework available to all New Zealand businesses, regardless of their size and has also introduced ground-breaking people and culture practices, including Tax Trader Parent and our leading on-boarding programme, "Yes-to-Desk".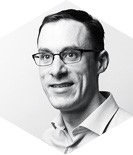 Tim Kirkpatrick
TECHNOLOGY
Tim is one of the CEOs of Tax Traders and holds the role of Architect, overseeing both our financial and technical functions. As part of this role, Tim has been the driving force behind many of our tools including our RIT calculator and our IR data integrated reports. Tim is also a shareholder of Tax Traders. Tim is a Chartered Accountant with substantial experience across a wide variety of industries. Prior to joining the Tax Traders team, Tim was Audit Manager for BDO, and Senior Auditor for BDO in New Zealand and London.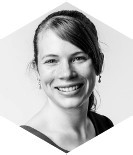 Merade Bauer
FINANCE | CUSTOMER SOLUTIONS
Merade is a Chartered Accountant and has been with Tax Traders since April 2018. She is involved in the development and testing of our products and sits across both Finance and Customer Solutions, utilising her 10 years of business advisory and commercial financial experience. Prior to joining Tax Traders, she was Assistant Manager in Business Advisory Services for BDO, working directly with management and partners.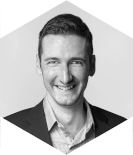 Travis Bauer
FINANCE | CUSTOMER SOLUTIONS
Travis joined Tax Traders in 2019 and job-shares a role with his wife Merade. Travis completed a Bachelor of Commerce degree in Accountancy and South African Institute of Chartered Accountants training in his homeland of South Africa. Upon arrival in NZ, Travis joined the Audit Team at a Big 4 firm in Tauranga, then moved to the Business Advisory Team at BDO East Tamaki, and later worked as Finance Manager for a property developer.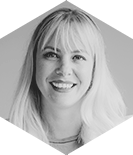 Becki Butler
CREATIVE
Becki serves as our Chief Marketing Officer and leads the Creative Chapter at Tax Traders. Becki holds primary responsibility for our brand and marketing, as well as having a key role in the development and implementation of strategy and the leadership of Tax Traders. Becki also works with the Product Chapter in new product development. Becki joined Tax Traders in 2021 bringing a wealth of experience with her, including in a variety of GM Marketing roles at The Warehouse Group. In 2022, Becki was made a Fellow of the Chartered Institute of Marketing.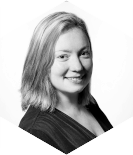 Geraldine Colebourne
CUSTOMER SOLUTIONS
Geraldine joined Tax Traders in 2019 and is a highly skilled tax pooling practitioner. Gerrie is critical in assisting our customers with AML, the Covid-19 extensions and the use of new features on our platform. Gerrie is a driving force for the development and implementation of new technology solutions that make the lives of our clients easier and she is committed to seeing every client achieve outstanding results through our smart tax tools.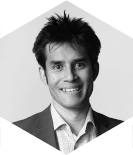 Erik Chamonte
FINANCE
Erik is dual-qualified as a practising lawyer and a Chartered Accountant, with wide-ranging experience over all aspects of New Zealand tax law. Before Tax Traders, Erik worked for accounting firm BDO in Auckland, as well as law firm Buddle Findlay in Auckland and Addleshaw Goddard in London. Erik joined the Tax Traders team in 2020 and plays a key role in the Finance Chapter and the Customer Solutions Chapter with broad commercial experience, as well as expertise around legislative change and pricing/funding.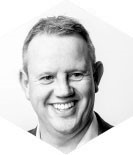 Josh de Jong
RELATIONSHIPS
Josh has been on the team since 2017 and is responsible for working with our clients and our technology to create solutions to their workflow challenges and make their work more joyful. Josh led the establishment of our Client Solutions team and is a key part of this work at Tax Traders. Josh has built key relationships with many of our more than 200 Tax Traders Advantage clients as well as relationships with national firms. Josh is a tax pooling expert and enjoys solving complex problems for clients.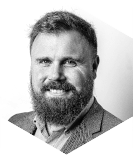 Daniel Faris
PRODUCT
Dan works across both Product and Creative and holds a role as Agile Coach here at Tax Traders. Dan joined the team in 2019 and brought with him 12 years of experience in innovation and product development. Dan's skills cover branding, e-commerce, service design and product development and he has been the driving force behind such initiatives as our Covid-19 response, our Yes-to-Desk onboarding experience, and the development of our Product Roadmap. Prior to Tax Traders he served as CEO at Locus Research –one of New Zealand's leading innovation and product development agencies.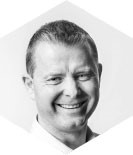 Donovan Gibbs
RELATIONSHIPS
Dono has been on the team since 2017 and has played a key role in setting up our Relationships Chapter and many of our key client relationships. Dono led the establishment of our original Sales team and has also been integral in the establishment of Tax Traders Corporate. Dono is passionate about finding software solutions for clients, whether large or small and connected in person wherever he can. Dono has significant experience in setting up national networks and in national and international sales across different industries.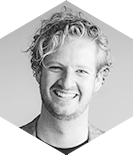 Calvin Henton
CREATIVE
Calvin is a highly skilled and experienced creative, who breathes life into our brand and events every day. Calvin has been working closely with Nicola since 2018 and has been instrumental in the development and implementation of regular Tax Traders features such as March 31 Drinks, the CA ANZ Tax Roadshow, our Corporate Programme and the Tax Traders Business Lunch. Prior to joining Tax Traders, Calvin worked in a design agency in both Auckland and San Francisco.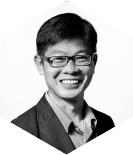 Marco Jiang
TECHNOLOGY
Marco is one of our Senior Developers and has been on the Tax Traders team since 2018. He contributes across our suite of products and has a vast knowledge and experience of new technologies and system design. He has been an integral part of our TaxPay product development as well as our RIT calculator. Marco is highly skilled in API integration and has worked on major web and app projects in both New Zealand and China.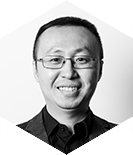 Allen Liu
TECHNOLOGY
With a major in Computer Science and Technology, Allen is a highly experienced developer who has significant experience working for both start-ups (often as the sole developer), as well as companies with over 1000 staff. has worked on web projects, search tools, and API services, and is skilled in rapid software development, huge traffic management, and analysing large data sets. Allen is one of our Senior Developers and has been on the team since April 2021.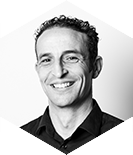 Hamish Macdonald
CUSTOMER SOLUTIONS
Hamish joined the team in March of 2021 and has been a critical part of our Customer Solutions Chapter since that time. Hamish is available at the end of the phone or via email for all client queries and is an expert and finding and sharing simple solutions for complex problems. Prior to joining Tax Traders, Hamish coordinated a large consumer finance call centre and lead a national network of debt counsellors. Hamish also leads our work with the Cultivate Scholarship and some of our key charitable partner relationships.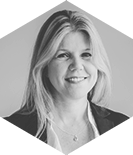 Solveig Mahajan
RELATIONSHIPS
Solveig is a highly skilled and experienced senior tax practitioner who has been on the Tax Traders team since 2021. Solveig has a master's degree in tax and over 19 years' tax experience including senior roles with Vodafone, Westpac, and AMP. Solveig has the role of Corporate Tax Specialist which is a critical role in our Relationships Chapter. Solveig was the driving force behind the design of our Tax Traders Corporate product and she continues to be an integral part of the development of our software tools specifically designed for larger enterprises.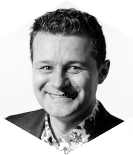 Jeromy Meerman
RELATIONSHIPS | PRODUCT
Jeromy joined Tax Traders in 2019 after a long-standing role as Principal Adviser in Capital Markets Disclosure at the Financial Market Authority. Jeromy sits across both Relationships and Product and is a driving force behind the development of many of our smart tools for accountants. Jeromy is a Chartered Accountant and a certified member of the Institute of Financial Professionals in New Zealand.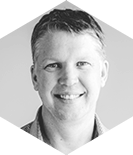 Malcolm Osborne
FINANCE
Malcolm serves as our Chief Financial Officer and leads our Finance Chapter. Malcolm is responsible for our financial health and future growth. He has an exceptional commercial skill set and extraordinary data skills, honed by his roles with Fletcher Building Roof Tile Group, Sealord Group Limited and most recently with Sanford Limited where he was the General Manager, Commercial Finance. Malcolm is a key contributor to the leadership of Tax Traders and is committed to our long-term expansion.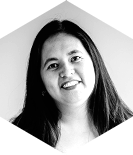 Denise Pimentel
CREATIVE
Denise is a digital marketer who joined Tax Traders in 2021 having worked for several B2B and B2C companies, both big and small. She is a critical part of our Creative Chapter. With over 10 years of experience under her belt, she has the leading edge in delivering client onboarding, awareness campaigns and much more. She is an innovation and change specialist and holds professional certifications in Hubspot and digital marketing, on top of her excellent academic qualifications.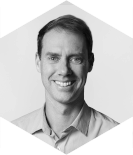 Duncan Rumbold
TECHNOLOGY
Duncan leads our Technology Chapter and holds the role of Technology Lead, overseeing the development of all our software products. Duncan has been with Tax Traders since 2020 and has played key roles in the development and maintenance of our API which allows access to IR data and the development of our agile practices. Duncan has a degree in Electrical Engineering, and vast experience across a wide range of software projects including medical device controllers, in-car navigation software and 'indie' game development, as well as over a decade of building and managing internet SaaS products.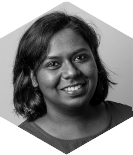 Anupriya Shobhana Sasikumar
TECHNOLOGY
Anupriya is a senior software and web developer and has been with Tax Traders since 2018. She has extensive experience in web development and system design, with specialist skills in creating custom platforms for websites and apps. She came to Tax Traders with almost a decade of national and international industry experience, including at NZ Post, and has been integral in the maintenance of our platform and the development of our smart tools Anu is passionate about seeing things from the client's perspective and is also co-lead of our Technology Chapter.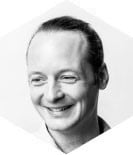 Chris Tournaire
TECHNOLOGY
Chris is a highly skilled web and software engineer with strategic, communication and management expertise. He has been with Tax Traders since 2017 and has led the development of many of our significant products including our RIT calculator, the Deloitte integration and our IRD data integration products. Chris is a senior member of the team and also contributes to the people and culture practices of Tax Traders. Chris works full time for Tax Traders from his home country of Switzerland.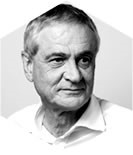 Robin Oliver
ADVISOR
Robin has been with Tax Traders since its inception. Robin is a former Deputy Commissioner of Inland Revenue who has been described as 'one of the most fearsome tax minds in the country'. His service to our nation saw him recognised as a Member of the New Zealand Order of Merit in 2009. Robin is also a shareholder in Tax Traders and co-founder of OliverShaw, a specialist tax firm. Robin is fully engaged with Tax Traders and brings valuable advice on the legislative framework and its application to Tax Traders.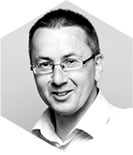 Mike Shaw
ADVISOR
Mike is a former senior tax partner at Deloitte, where he specialised in strategic tax advice and tax policy. He's been a primary advisor to the Corporate Taxpayer Group and a member of the government's Tax Working Group. A shareholder in Tax Traders, he is also the co-founder of specialist tax firm, OliverShaw and has been with Tax Traders since its inception. Mike provides wise counsel across the entirety of Tax Traders with a special focus on complex taxation matters.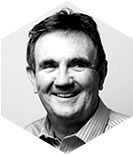 Keith Smith
ADVISOR
Keith is a highly respected professional director and we have been privileged to have him on the team since we started. Keith chairs the Board of Goodman and is a Director of Sky Network Television. Keith was a senior partner of BDO and is a past President of the Chartered Accountants Australia New Zealand. Keith has a wealth of experience and plays an active advisory role, bringing valuable commercial insight to our growing business.
Funds held independently by Public Trust
---
Your funds are independently held in trust accounts by Public Trust, the custodian. Public Trust has sole control over the operation of these trust accounts as well as the Tax Traders tax pool. Established in 1873, it is New Zealand's largest trustee organisation and a crown entity with an independence guaranteed under the Public Trust Act 2001. Responsible for all client funds in designated trust accounts at Inland Revenue and registered banks, the custodian also ensures client funds are dealt with, and transactions authorised and completed, as instructed by the client.
For more details contact:
Glenn Wilkinson - Manager Custodial Services, Public Trust
(04) 978 4616

(04) 978 4616

Ground Floor, 100 Molesworth street, Wellington